Woo ho...it is Friday. Definitely one of my favorite days. A few years ago, I actually purposed to not love the weekend so much. I figured it didn't make sense to rush the week and just live for weekends.
Really, live is short enough already; so you have to enjoy the whole week (not just Sat/Sun). I am pleased to report that my plan worked and eventually I found everyday to be exciting....lol.
But, I still have some loooong weeks where that weekend is like a shining star...an oasis in the desert ;)
I am very excited to report that our newest Etsy shop (wheww..how many do I have now!) has made it onto the FRONT PAGE not once...but TWICE. We have been open less than a month, and have had an amazing 30+ sales, two front pages, and featured in the Etsy emailer that is sent to thousands of people. This is such a blessing, and it feels so good to have craft hobbies on the side of my 'real' job.
For March, I am going to try and share photos of what we are currently working on. Our magnets are so fun and quirky. We are really hoping we can start selling them as unique farm wedding favors or birthday favors. Of course, I think the majority of people are getting them as office or home fridge/magnet board gifts. Either way, they are a great conversation piece and I think they always make people giggle.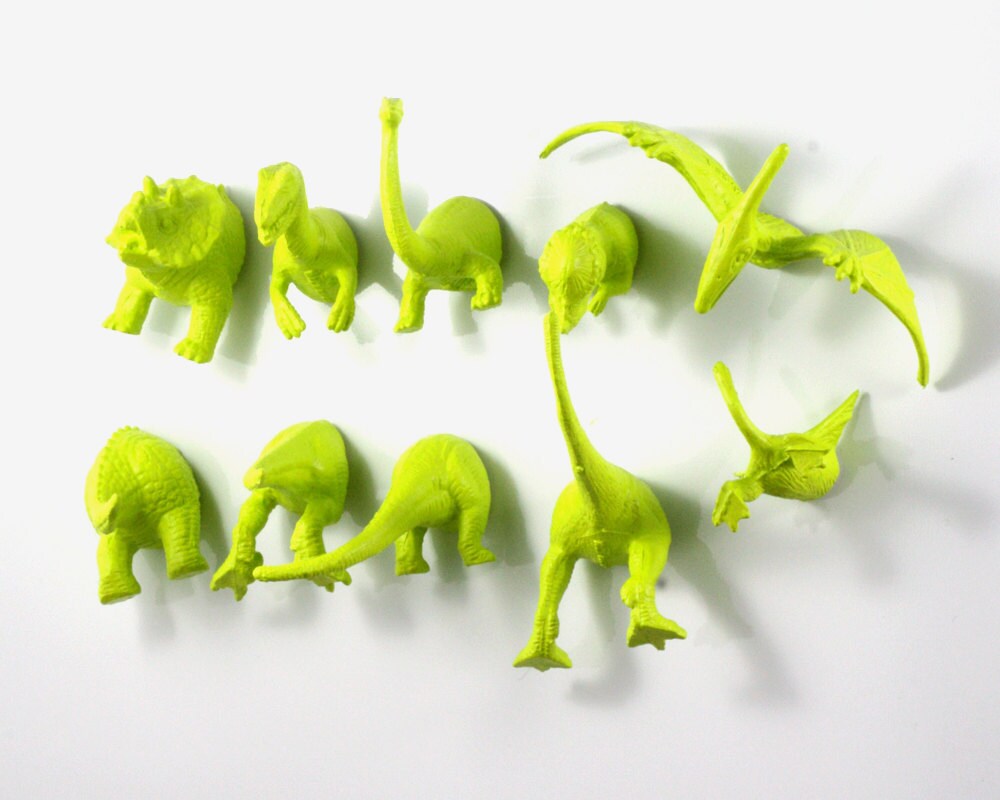 Our chartreuse Dinosaurs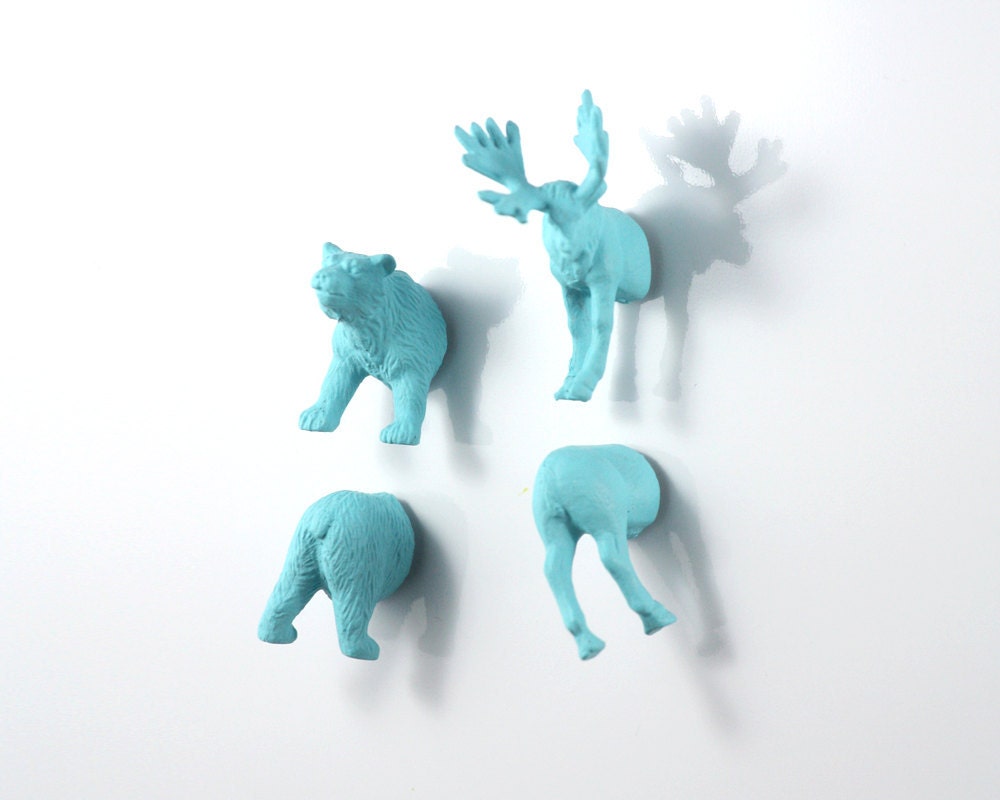 This awesome blue set was on the front page too!
For those horse lovers.